[mk_image src="http://www.donolund.com/wp-content/uploads/2015/11/Holiday-challenge-12-days.jpg" image_width="800″ image_height="350″ crop="false" lightbox="false" target="_self" caption_location="inside-image" align="center" margin_bottom="10″ frame_style="simple"]
Stop promising yourself that this year will be different.
That finally you'll approach your family with love and acceptance
That you're not going to stress as much over travel, over gift-giving, over commitments and obligations
That you're definitely not going to overspend and max out your budget and your credit cards
That you're not going to wallow in self-pity and compare yourself and your family to others
That you're not going to get swallowed by the grief associated with loss that inevitably creeps in this season
That this year you're actually enjoy the holidays and remember what it's really all about
You can't WILL this season into being different. You have to make this year different.
This year, let's make a plan that will help you cope with the stress of the holidays, rather than white-knuckling it through the season.
[I want to put the happy back in the holdiays! Sign me up.]
[ninja_forms id=7]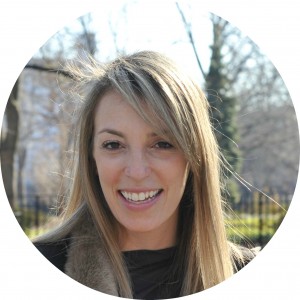 Don Olund is a Licensed Clinical Professional Counselor, executive coach, and author, who helps individuals, couples, and families break negative interactive patterns and create healthy, respectful relationships. Don has a reputation for being compassionate, solution-oriented and truly understanding.
Amanda Berlin is a communications consultant committed to helping people find authentic solutions for communicating in their business and personal lives. She uses her 12 years of NYC PR experience to help entrepreneurs build buzz around their businesses and create content that connects. She has a two-year-old daughter, whom she's committed to raising as well-adjusted, open-minded, conscious child.
Don and Amanda are collaborating to bring you solutions for the havoc the holidays can wreak on your life.
Amanda's real-life illustrations of classic holiday hurdles give Don the perfect entry to talk about serious relationship issues that ruin our holiday togetherness.
You'll get practical resources and tools for dealing with some of the grinch's favorite holiday tricks, like:
Too-high expectations, your family's, your friends' and your own!

Materialism and obligations, the things that sap the true meaning of the holidays

Grief, the crushing sadness that sometimes permeates the season

Family drama, the nagging, the passive aggression, and the downright insulting stuff that makes you want to stay away all together

Spending, the financial pressure of the season

Loneliness, deal with feeling disconnected during the "most wonderful time of the year"

Overwhelm, so many demands, so little time

Exhaustion, the pressure to spread ourselves too thin

Self-Esteem, managing temptation with indulgence

Travel, finding peace during the most volatile of all holiday experiences

Estrangement, learn to repair or deepen bonds with meaningful people in your life

Kid craziness, enjoy the holidays through you kids' eyes, instead of living in fear that they will misbehave
You'll get insights, mindset-shifts and simple exercises to help you put the HAPPY back in the HOLIDAYS
These are tricks you don't have devote a lot of time to it.
The holidays are challenging for everyone.
This year, embrace the holidays, don't just endure them.
[Sign up, now.]